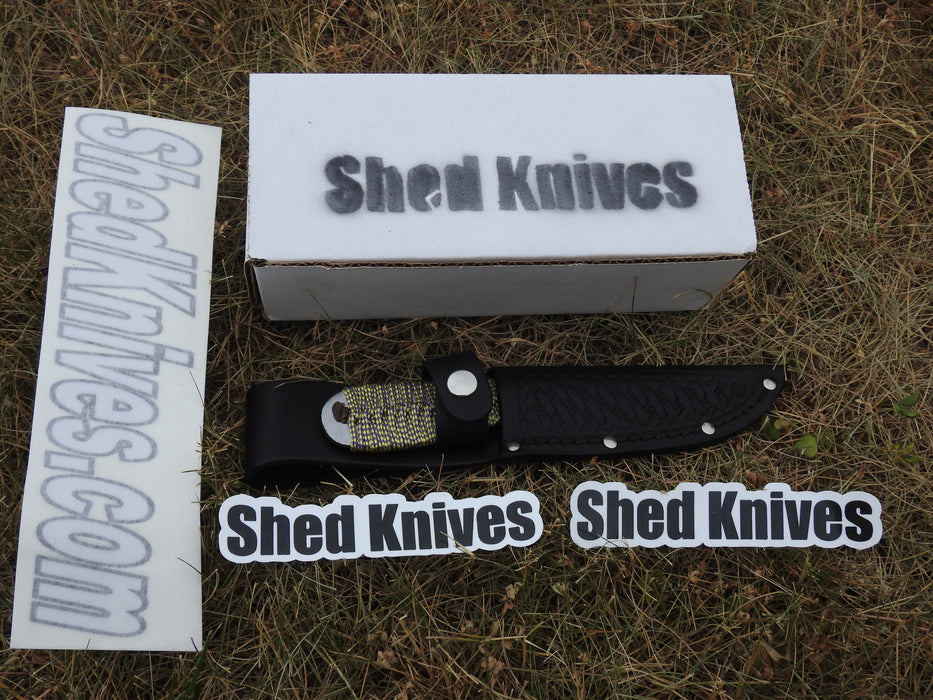 Jake Inderman 2020 Skur Bundle
Sold out
Original price
$65.00
-
Original price
$65.00
This 2020 Skur wrapped in Woodland Tan paracord is perfect for hunting, fishing, and a variety of other outdoor activities. This package is ready to go and makes it easier to get this package.
Package includes: 
- (1) 2020 Skur with a Woodland Tan paracord handle
- (1) Black leather sheathe
- (2) Shed Knives stickers made by Amber Kierra Co.
- (1) .com sticker
*FIRST COME FIRST SERVE*
View more about Jake!
https://www.youtube.com/channel/UCCvxotZQF0tEpviQzMmwESA
 @jake_inderman4
View more about Amber Kierra Co!
@AmberKierraCo
amberkierraco.etsy.com
All Shed Knives products are handmade and are unique. Not all knives will be the exact length/width because we do not make our knives in the "cookie cutter" process like many other brands. We do try to maintain the same exact shape to the best of our ability.