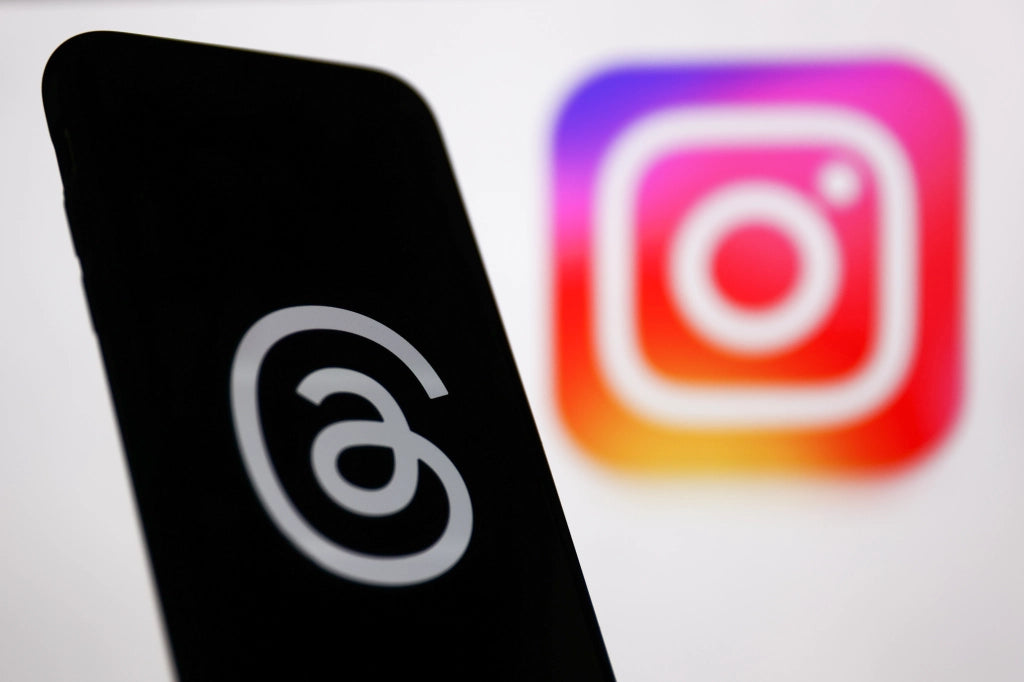 Threads: The Future of Social Media for the Knife Industry | THE SHED KNIVES BLOG #27
Welcome back to The S.K. Blog for edition #27. If you're new here, welcome! For all of you regular readers, The S.K. Blog generally consists of all things outdoors & is certainly knife related, but today will be a tad different. Today, I'll be going into Threads, the newest & fastest growing social media platform created by Instagram & what role it plays (if any) for us knife enthusiasts. 
The social media landscape is rapidly evolving and the newest addition to the scene is Threads, a text-sharing app created by the Instagram team. With Threads being fresh on the market for not even 7 days now (at the writing of this blog), Threads has quickly gained massive signups and is gaining the attention of Twitter executives, like Elon Musk, as a direct competitor to Twitter.
But what does this mean for the outdoor and knife industry? How will it positively impact the way we connect and engage with our audience? And what does it mean for the future of Twitter? These are a few questions I kept in mind while researching & writing for this blog. Keep them in mind while reading and let's see how they get answered...
Okay, but what are Threads?
Threads, built by the Instagram team, is designed to expand on what Instagram does best: making space for user-created pages for almost any topic someone might have an interest in - but this time, through text. By logging in with your Instagram account, you can easily follow and connect with friends, creators, and accounts that share your interests. The app offers a separate space for real-time updates and public conversations, allowing you to engage with others who have similar passions, both on and beyond Instagram. 
Question: Now that we know what it is, how do us knife enthusiasts benefit from it?
For the outdoor and knife industry, Threads presents exciting possibilities. As outdoor enthusiasts, we are always looking to share our newest adventures, gear recommendations, EDC pocket checks, and all-around "day in the life" experiences. Threads provides a platform to share real-time updates about our activities, discoveries, and tips with a community that shares our passion. Whether it's sharing a breathtaking view from a hike or joining in on a Q & A from the fast food chain Wendy's (yes, Wendy's is on here), Threads allows us to connect with like-minded individuals primarily through text. 
Threads also offers significant benefits for businesses and organizations in the outdoor industry. Brands can leverage the platform to share updates about new products, upcoming events, or provide a variety of knife content. Unlike Instagram, you can now share links as well. This direct connection with their target audience allows businesses to build stronger relationships and create a more engaged community. Furthermore, influencers and content creators in the industry can use Threads to showcase their adventures and provide real-time updates to their followers. The app's features, such as text, photos, videos, and links, enable influencers to deliver exciting and authentic content that resonates with their audience.
The compatibility of Threads with open social networking protocols is another game-changer. Meta, the parent company of Instagram, has expressed its commitment to making Threads compatible with the ActivityPub protocol, which would allow interoperability with other apps that support the protocol.
"But Jack, what does this mean?"
This means that users would have the ability to follow and interact with Threads users from other platforms, and vice versa. The decentralized approach enabled by this feature opens up the opportunity for interconnected networks. It also allows developers to build innovative features and user experiences that can seamlessly integrate with different platforms, accelerating the pace of growth & innovation.
So, what does this mean for the future of Twitter?
While Threads offers features very (and I mean very) similar to Twitter, it does differentiate itself by focusing on more intimate connections and a curated audience. Twitter, on the other hand, thrives on public discussions and the ability to reach a vast audience. There are certainly arguments on why Threads is the exact same as Twitter, but we'll leave that for the comment section. Rather than replacing Twitter, Threads provides an alternative that complements it...sort of. Users can now choose between the two platforms based on their preferences and the type of engagement they seek.
Conclusion
The reception of Threads, the newest app by Instagram, has been positive, and its compatibility with open social networking protocols are appearing to open up new possibilities for the outdoors industry. Threads provides a platform for real-time updates, public conversations, and intimate connections within a curated audience. For businesses, influencers, and content creators, Threads offers an opportunity to engage with their target audience in a more immediate and authentic way. The compatibility with ActivityPub helps pave the way for a future of diverse and interconnected networks. While Threads presents itself as an alternative to Twitter, yet direct competitor, it does not signal the end of Twitter in its entirety but rather provides users with more options for their social media engagement. As the majority of us embrace Threads, we can expect new and exciting ways to connect and share our passion for the outdoors and knives, enhancing the industry and community as a whole.
Check out the Shed Knives Threads account here: https://threads.net/@shed.knives
If you like knives, I would certainly appreciate it if you clicked the link below to view the 2023 Collection:
https://shedknives.com/collections/2023-models
________________________________________________________________
About The Author:
Jack Billings is the 19 year old CEO and Founder of Shed Knives, a rising manufacturer of high-quality fixed blade bushcraft knives. With over 5 years of experience as a knife maker, he has developed a reputation for crafting durable, reliable knives that are designed for outdoor enthusiasts and bushcrafters alike. Jack started making knives at the age of 13 and has been refining his craft ever since.
In addition to his expertise in knife making, Jack has a High School Degree from POLYTECH High School, where he studied Automotive Technology and obtained his ASE Certification. He is also a content creator for Shed Knives and has reached the eyes of over 600,000 people across the world through his work.
When he's not working on knives, Jack enjoys exploring the outdoors and has a passion for bushcraft. He also has a passion for the automotive world and enjoys learning about new technologies and advancements. Additionally, he has a great interest in language and is studying Spanish, German, and Arabic.
Jack's personal mission is to constantly improve himself, his products, and his processes in order to stay ahead of the rapidly changing interests of the knife industry and to surpass the competition. He takes great pride in American manufacturing and is committed to contributing to the growth of the world knife industry through his work.
S.K. Social Media Links:
➤ Instagram: https://www.instagram.com/shed.knives/
➤ Facebook: https://www.facebook.com/official.shed.knives/
➤ Twitter: https://twitter.com/shed_knives
➤ Pinterest: https://www.pinterest.com/shedknives/
➤ YouTube: https://www.youtube.com/@shedknives
➤ Rumble: https://rumble.com/c/c-2051230
➤ LinkedIn: https://www.linkedin.com/company/shed-knives/
➤ Telegram: https://t.me/shedknives
➤ The S.K. Blog: https://shedknives.com/blogs/theskblog
➤ Threads: https://threads.net/@shed.knives